Alfresco Arch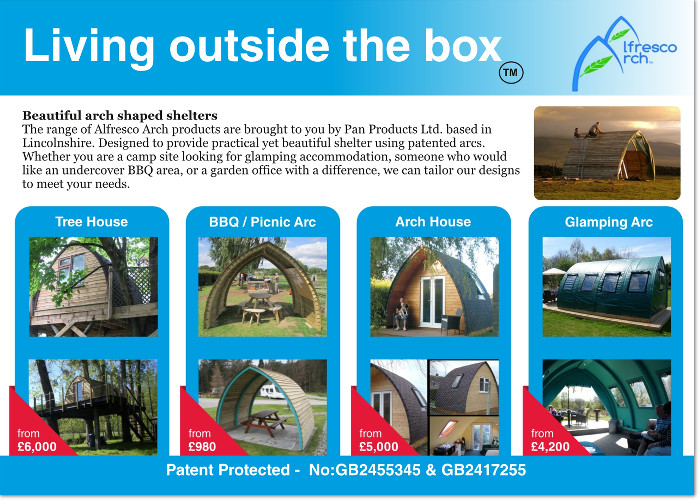 Alfresco Arch hand out this double sided flyer at events.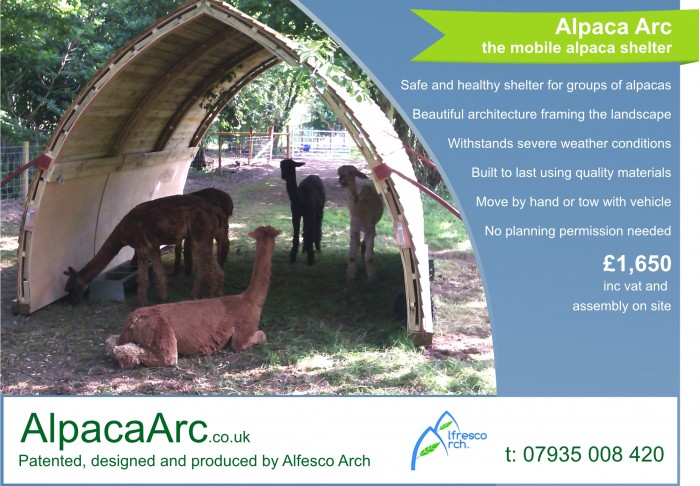 This ad campaign ran in a specialist Alpaca magazine.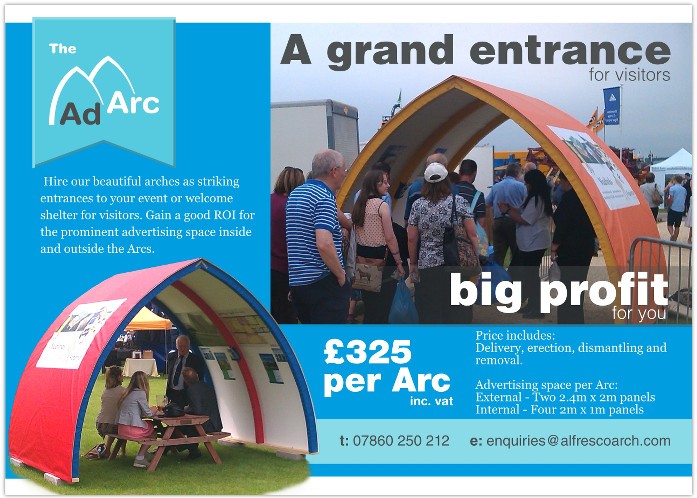 A flyer for Alfresco Arch's Ad Arc.
We also designed the Ad Arc logo, to match their Alfresco Arch logo.
Services Provided
Marketing
Website
Flyers
Print advertising
Press releases
Magazine ads
Alfresco Arch sells buildings using their patented arch design that is both strong and wind resistant.
We provide Alfresco Arch with all their design and marketing needs including their website, flyers, and running their marketing campaigns.