EquiAuctions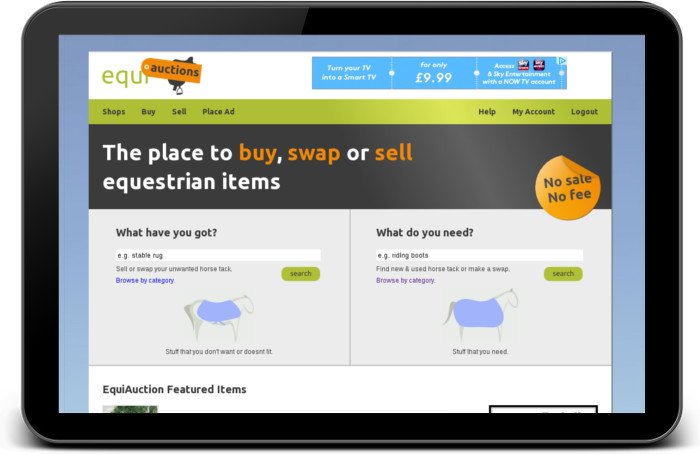 Services Provided
Logo design / branding
Website
Once launched, the website will offer horse owners a low cost way of selling, buying or swapping equestrian items on-line.
We chose fresh colours and a cartoon background to give the website a fun feel. The custom icons provided an added detail to contrast the simple style.
The branding and website give a simple and user-friendly feel to the complex functionality provided.