Horse Arc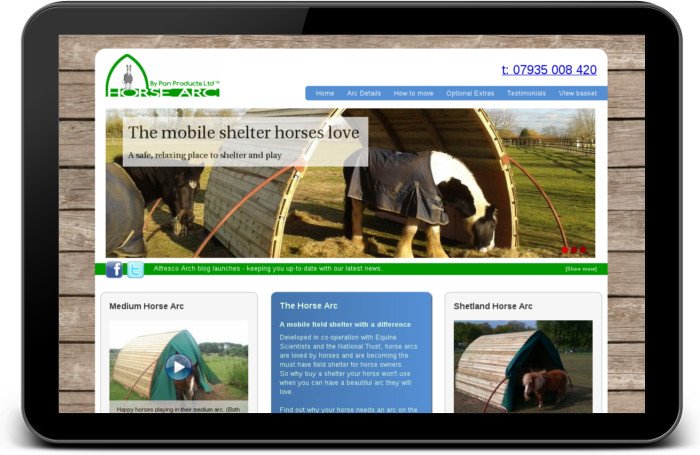 Kelly and Brett are clearly passionate about what they do and different from any designers we have ever worked with. They really got to know our business and our customers and as a result, created an attractive website, which has paid dividends. The website really draws customers to our products and sets us apart from competitors. We felt that we could trust HSD the whole way. We will continue to use HeadStart and always recommend them to other businesses.
Mark Panton, Horse Arc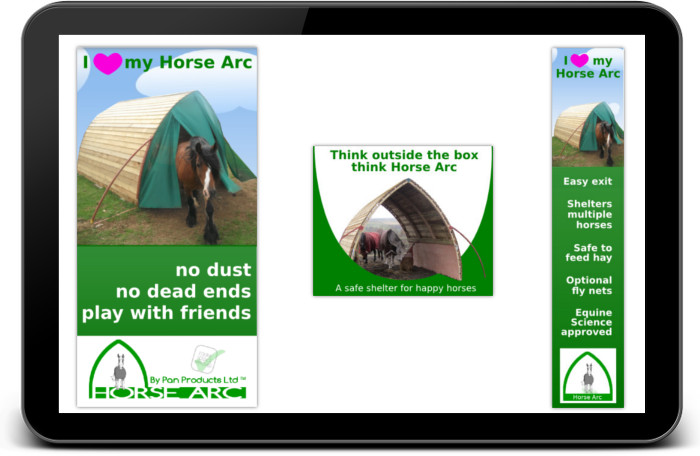 Banner ads for online advertising campaign
Services Provided
Marketing
Event management
Website
Press Releases
Print Design
The Horse Arc is a patented open ended mobile field shelter that can withstand high winds.
We work closely with the creators of the horse arc, fulfilling all their marketing and design needs.
We produced a website that allows them to make the most of photo product photos and videos.
We have also arranged and attended events to help them promote their products.