Finnegan Equine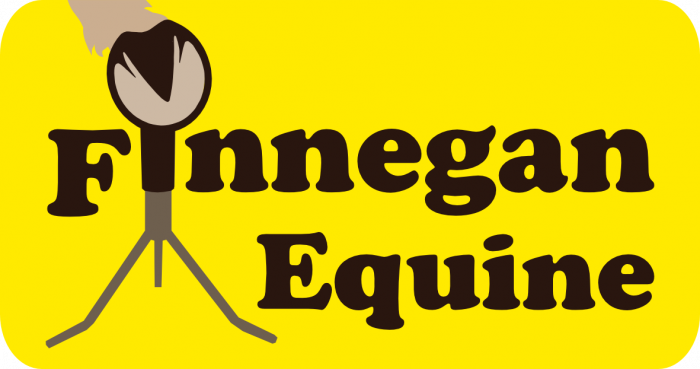 Logo design incorporating paddy's core product, the hoof stand.
Dear Kelly ,

thank you very much for your timely work for me. Your professional approach to all the tasks undertaken has been very much appreciated . The leaflet for my stand is very helpful with all of the information that I needed to get across to my customers. Your letters and introductions to the wide range of well placed people you have introduced me to and all the people who visit your Equine Compare web site is making a really big difference in getting my products out there.

Your work on the press releases soon to be out and all your very professional contacts in the trade press will make a big difference to my company's launch this year.

I look forward very much to a very long and productive professional relationship between our companies. I can recommend you and your work to anyone wishing to make a real difference in the marketing of their products.

Thank you very much for all your great work for me .

Very best regards,

Paddy Finnegan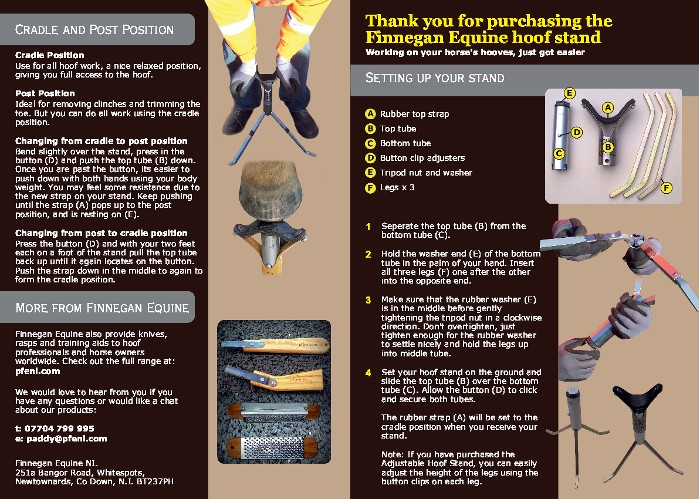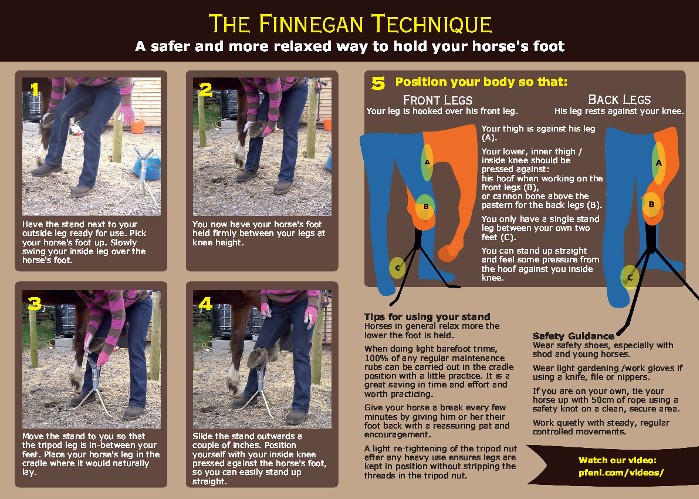 Services Provided
Marketing
Branding
Print design
PR
Finnegan Equine produce hoof care products for horse owners and equestrian professionals. Based in Northern Ireland, Paddy Finnegan continues to design and produce quality hoof related products, which solve problems and make handling horse's that little bit easier.
We were recommended to Paddy, who needed help with branding his company and getting his name known in the equestrian community.

Once we had absorbed ourselves in the business and target market, we created a marketing plan and built a striking brand for the company. We then:

Created product literature to enhance user experience
Gained testimonials and user feedback
Generated publicity within the equestrian media

Paddy continues to use our marketing support and advice on an ongoing basis.